Pressotherapy is a medical and beauty treatment that promotes lymphatic drainage by using air pressure on different parts of the body. By alternating between compression and decompression, it effectively stimulates the lymphatic system.
Pressotherapy, also known as lymphatic drainage, is a non-invasive treatment that involves the application of air pressure, alternating between compression and decompression on parts of the body. This can help to stimulate the lymphatic system which helps to clear toxins from the body and stimulate blood circulation. Pressure is applied with a specialised pressotherapy device. Pressotherapy has both cosmetic and medical uses.
Increased effectiveness when combined with Ultrasound Cavitation or Radio Frequency Vacuum Slimming Treatment
Benefits of pressotherapy
You can enjoy many positive health and beauty benefits from applying pressure waves. You will see improvements to circulatory system disorders and venous issues like varicose veins, tired legs and heavy limbs.
If you are thinking about getting fit and losing weight, this type of treatment may be for you. By combining pressotherapy, diet and exercise, you will see better results in less time. You can also treat swelling or drain the toxins, fats and liquids that cause cellulite. You will recover skin elasticity, increasing oxygen flow to the body's tissues and helping them regenerate.
The treatment also stimulates the immune system, building up your defenses against pathogens, and can even help you lower your blood pressure if you have hypertension.
Pressotherapy can also help with digestive problems; when the treatment is applied to the abdomen it stimulates bowel transit and relieves constipation issues.
Elite athletes also use pressotherapy to improve their physical fitness. It is the perfect complement for toning muscles and joints. But is also relaxes the muscles, reducing muscle fatigue and preventing pain and cramping. Moreover, it strengthens connective tissues, alleviates stress and tension and reduces muscle spasms.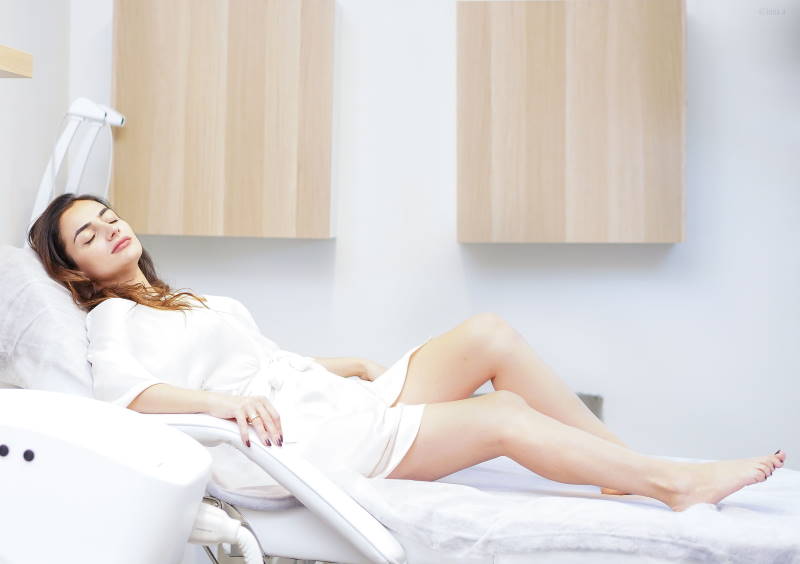 20 min / 39 €
30 min / 59 €
Is Pressotherapy safe and what are the side effects?
Yes Pressotherapy is completely safe, You may experience mild heat and slight redness in the treated area – no treatment is necessary as this will pass quickly
How long is each session?
You are able to book either a 20 minute or a 30 minute session of pressotherapy.
How many treatments will I need?
We usually recommend a course of 6 treatments to achieve the best results though this treatment can be continued as on ongoing treatment for as long as required.
We suggest 2/3 sessions per week totalling 8-10 sessions on each area.
We do not advise more than 3 sessions a week. Clinical trial data has shown that for most people, a course of 8-15 treatments leads to greater results.
Is there any downtime following the treatment?
The method is 100% non-invasive; this means no scalpels, needles, anaesthetic or sedation. With no restrictions or limitations imposed, clients are free to resume their lives immediately after the treatment.
You will notice an instant boost immediately after just one treatment but as with all our skin treatments we recommend a minimum course of 6 treatments to obtain optimum results.
What areas can I have treated?
You are able to have individual areas treated, a combination of areas or the entire body: Arms, Chest /Stomach/Back, Buttocks/ Hips, Full Legs, Feet and Ankles
What is the post treatment care recommended?
1.5 Litres of water per day should be consumed to stimulate the lymphatic system and encourage the flushing of the toxins and elimination process.
You are advised to firmly massage the treated areas daily to help encourage movement of the fat cell contents to your lymphatic system.
You may feel more motivated to take care of yourself after the treatment, after all, it is an investment.
Combining Pressotherapy with a healthy diet and lifestyle will only further maximise your results. It should be noted that Pressotherapy treatments are not a substitute for a healthy lifestyle and taking care of your body.
Avoiding Caffeine & other toxins will further help support the overall result and your body's natural processes.
The most common contraindications for pressotherapy include:
deep vein thrombosis
infections in the legs or in the areas to be treated
severe heart disease
individuals with pacemakers
physical pain or numbness
cancer
Aukioloajat
Ma-Pe: 10:00-18:00
Myös muita aikoja sopimuksen mukaan.
Ajanvaraus