The Beaming White technology has reached a world wide success with excellent results and affordable prices. All Beaming White products are approved by the FDA and the European Health Commission.
The individual whitening results vary between 2 to 9 shades.

The results are even better for repeated treatments.

Depending on your individual lifestyle, results are expected to last between 6 to 24 months.
119 €
Three consecutive 15 minute treatments
Teeth whitening has never been this easy and effective
This powerful whitening method is suitable for anyone regardless of the starting point. The Beaming White technology uses the combination of a whitening gel and an UV lamp, making your teeth 2 to 9 shades whiter in just one hour!
We recommend three consecutive applications for 20 minutes each. The first application opens up the pores of the enamel. The second application begins a visible whitening process, and the best results are achieved during the third application.
BOOK YOUR APPOINTMENT
Please abstain from tobacco, coffee, tea or other foods, drinks or spices that may cause staining for 24 hours after the treatment. After 24 hours you may eat and drink without restrictions.
The whitening gel only works on your own teeth, and has no whitening nor damaging effects on laminates, crown implants or prosthetics.
It is not recommended to whiten your teeth during pregnancy or breastfeeding.
A Swarovski tooth crystal is a small piece of jewelry that attaches to a tooth and makes your smile shine. The attachment of the jewelry is painless if it requires no drilling. Also, the fixation does not damage the gloss of the tooth surface. A toothpick gives your personality your look without a painful attachment or without permanent modification. Jewelry remains for approximately 1-year.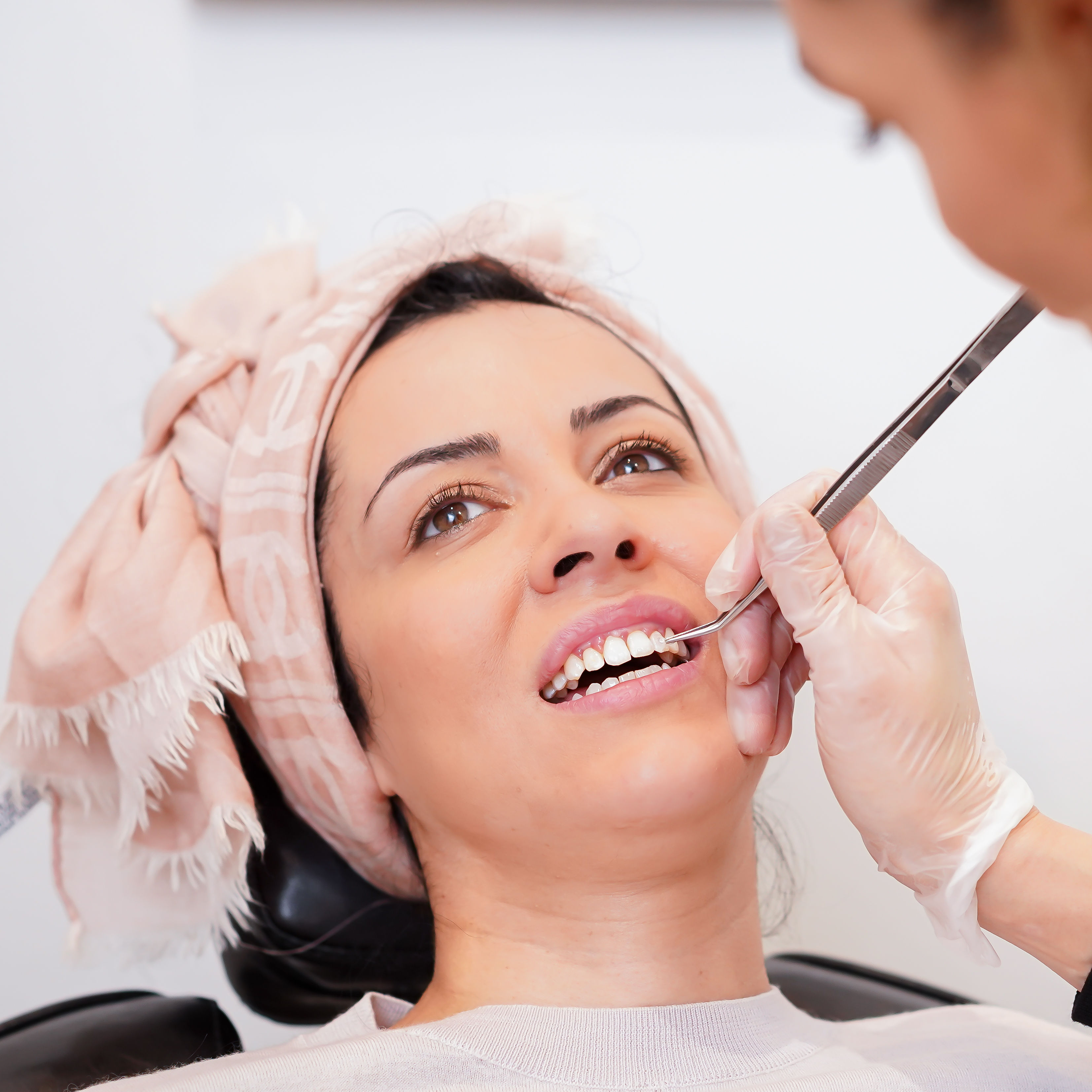 39.90€/pc
34.90€/pc if purchased with teeth whitening
Opening Hours
Mon-Fri: 10:00-18:00
Different time available by appointments
BOOK AN APPOINTMENT